Portable Darkness
Endorphin.es BLCK_NOIR available now!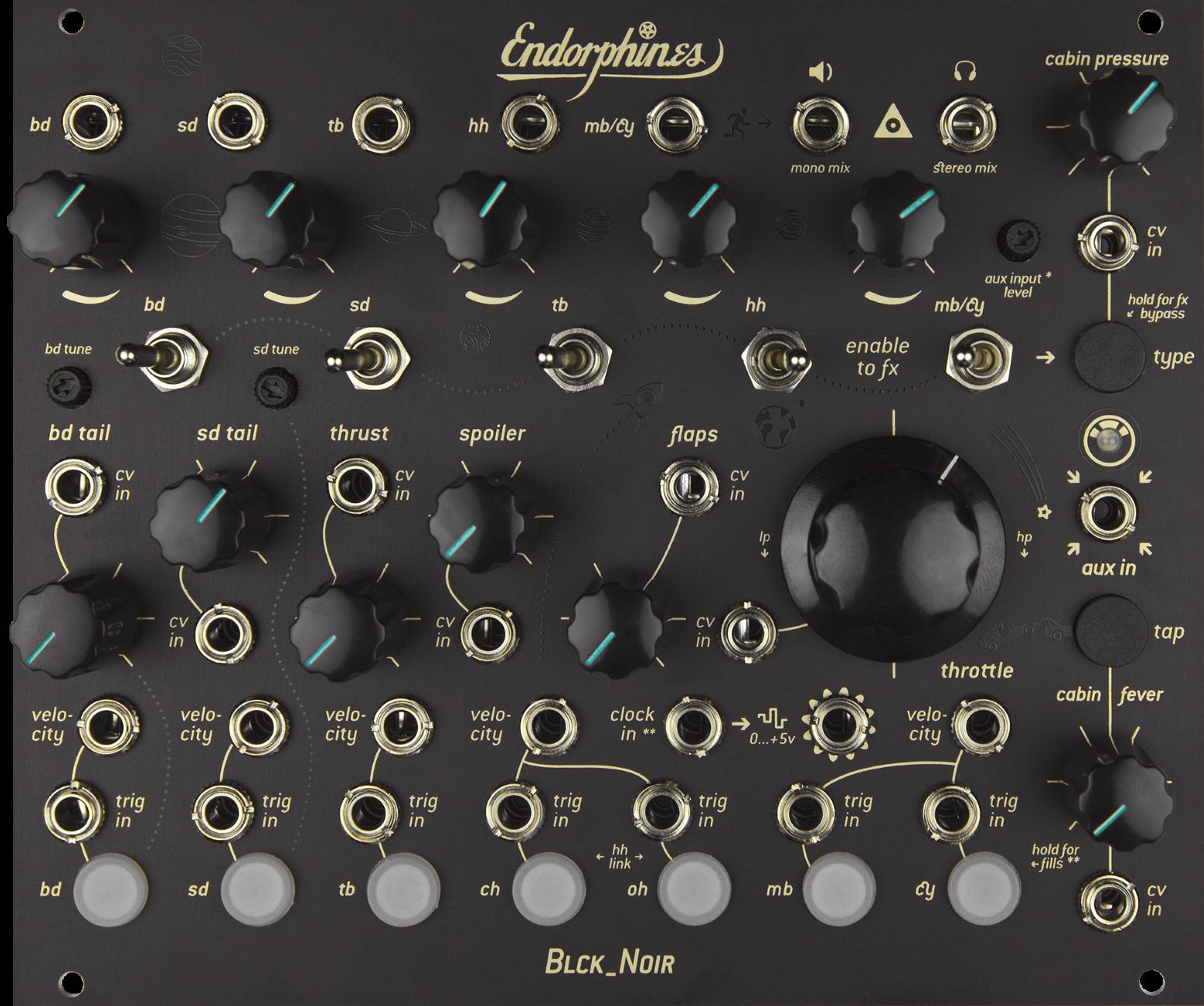 BLCK_NOIR from Endorphin.es is now on stock.
It is a complex 7 voice analog drum/percussive synthesizer module based around analog discrete CR-68/78 circuits with advanced noise spectrum animation and effect processor.
Features:
30 HP width under a black panel, < 2 cm or 3/4" in depth
7 drum voices in the analog kit: bass drum, snare, tambourine, closed and open hi-hats, metallic beat and cymbal
hybrid sound generation: band-limited digital noise with spectrum animation, injected into analog circuits
full discrete analog generation part, using inductor coils instead of op-amps
on-board effect processor with 8 drum-oriented effects, including additional auxiliary input and firmware update over audio
drums that have character: fit all styles of music – specifically tuned for darkwave and techno
separate analog outputs and isolator-style final filter with resonance for main outputs
black knobs with glow in the dark lines for navigation in the darkness.
It was made with dark electronic music in mind – strong live performance features, vintage flavour, limited in some ways to maximize the usability, suitable for various  styles of music – from Electro to Hip Hop, Synthpop to Industrial and Complex Techno.
Remember to order soon, because they'll be sold out very quickly!