NAMM Believe in Music 2021
We are pleased to be able to participate at this year's NAMM Show, even though it is virtual.
The NAMM Believe In Music Week will take place from the 18th to 22nd of January. We will be showcasing the full range of our brands and a selection of new modules. Get signed up, and visit our booth to find out about the latest eurorack modules!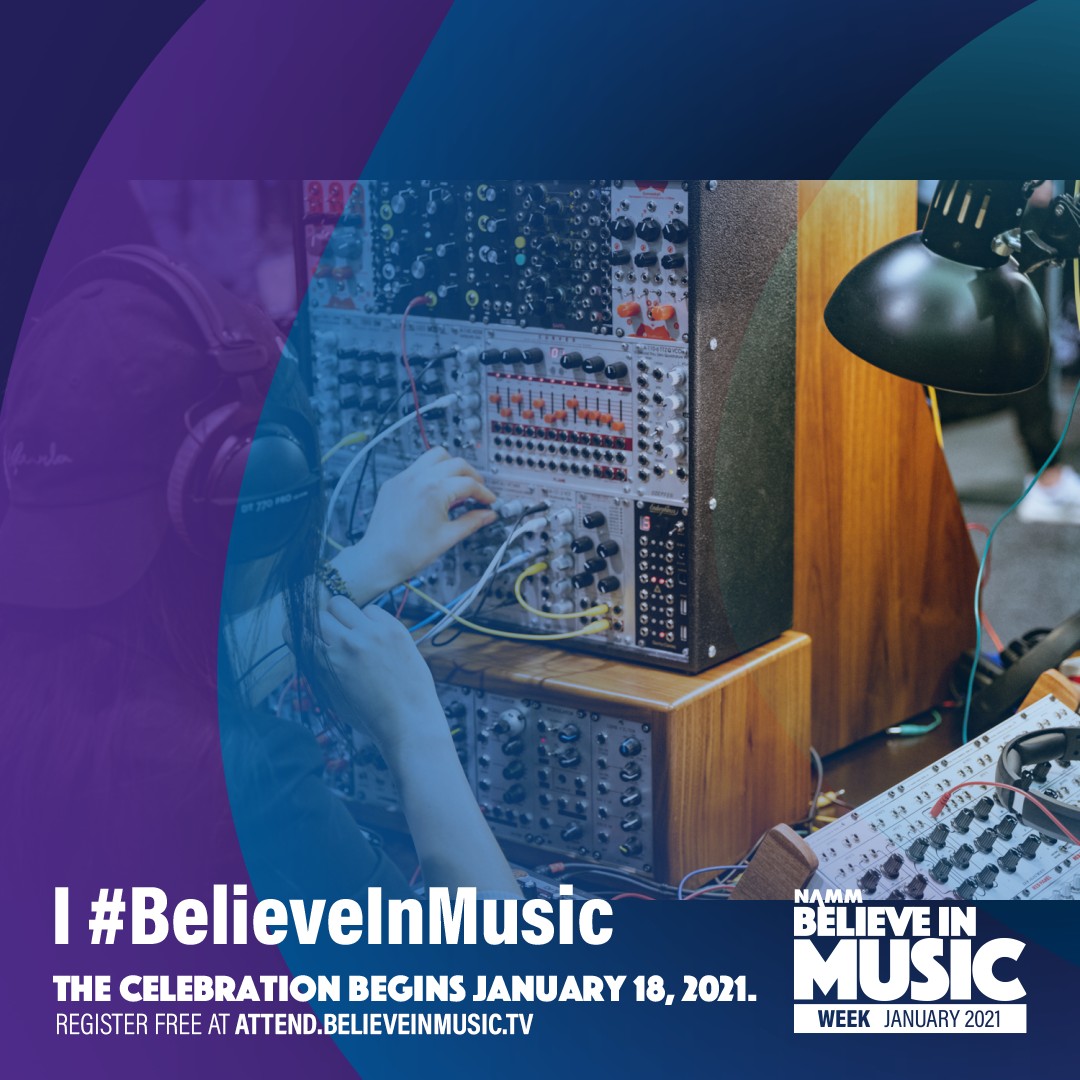 Our sessions will take place on the following dates:
Tuesday, January 19, 2021
9:00 AM to 10:30 AM (CET) : Endorphin.es - Modular Techno Live: Julia Bondar
7:30 PM to 8:00 PM (CET) : Buchla Easel Command Overview & Music Easel Announcement
8:00 PM to 8:15 PM (CET) : EOWAVE: Domino, Fluctuations Magnétiques, Quadrantid Swarm
Wednesday, January 20, 2021
7:00 PM to 7:30 PM (CET) : Neuzeit Instruments - Orbit
7:00 PM to 7:30 PM (CET) : Doepfer: The Polyphonic System
8:00 PM to 8:30 PM (CET) : AJH Synth: Wave Swarm, Next Phase, Entropic Doom, Lunar Module
9:00 PM to 9:30 PM (CET : TouellSkouarn: Eurorack Modules And Pedals
9:00 PM to 9:30 PM (CET) : UDO: Super 6 - polyphonic synthesizer
Thursday, January 21, 2021
8:00 PM to 8:30 PM (CET) : Animal Factory Amplification: Orobas & Tannhauser Gate
9:00 PM to 9:30 PM (CET) : Humble Audio: Quad Operator & Algo