Godeater Eurorack Distortion is coming!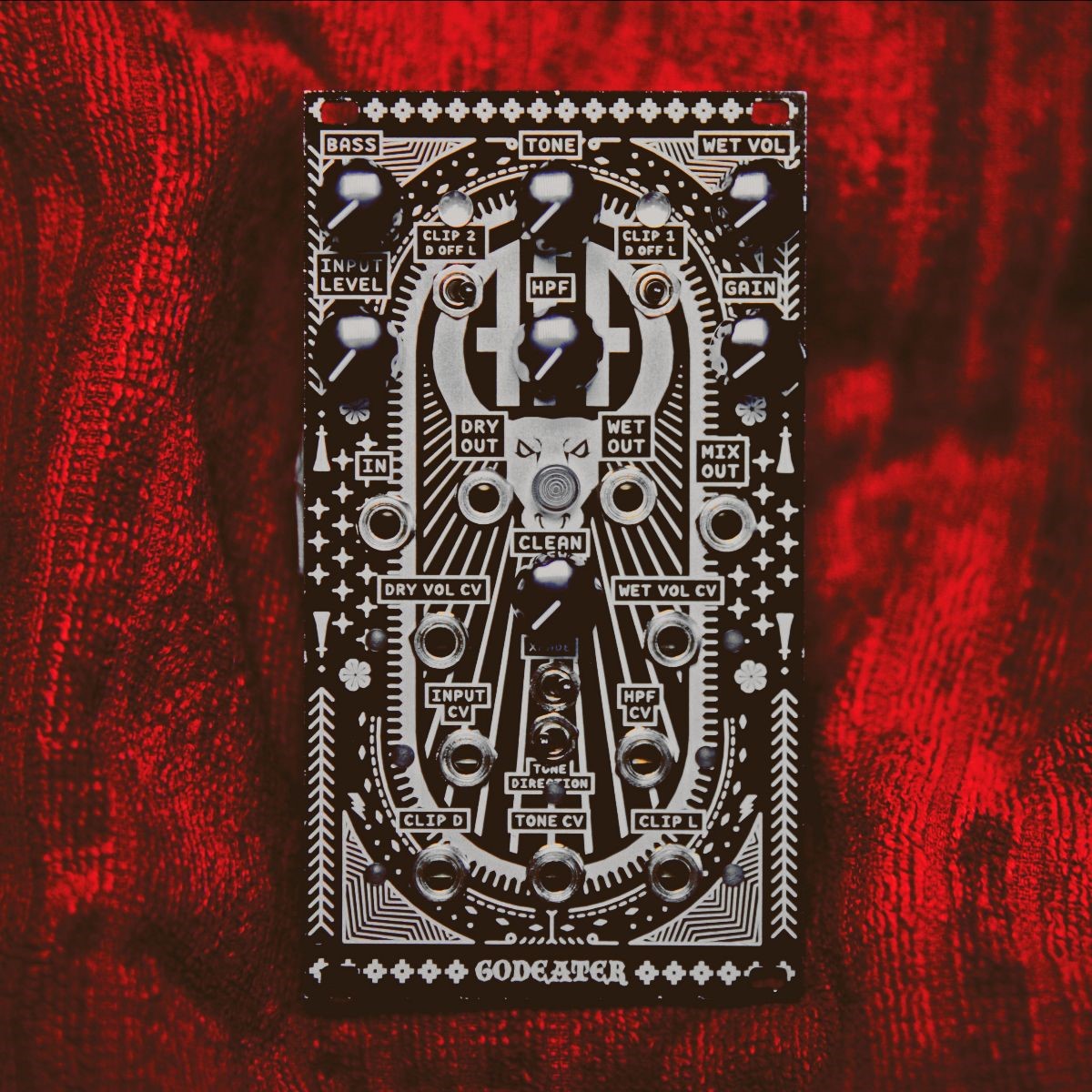 Since its introduction at Superbooth 2017, a number of veteran musicians and producers all over the world have adopted an obscurely labelled pedal made in Bombay, India as their own.

Designed for bass distortion, the pedal became weapon of choice for instruments as diverse as the musicians using them. Today, the Godeater has won praise from and is used by Alexander Hacke (Einstürzende Neubauten), Barry Burns (Mogwai), Caesar Edmunds (Assault & Battery Studios London), Boys Noize, Andrew (AnD), Merlin Ettore and Chris Whitten, to name but a few.
Available soon from Alex4!