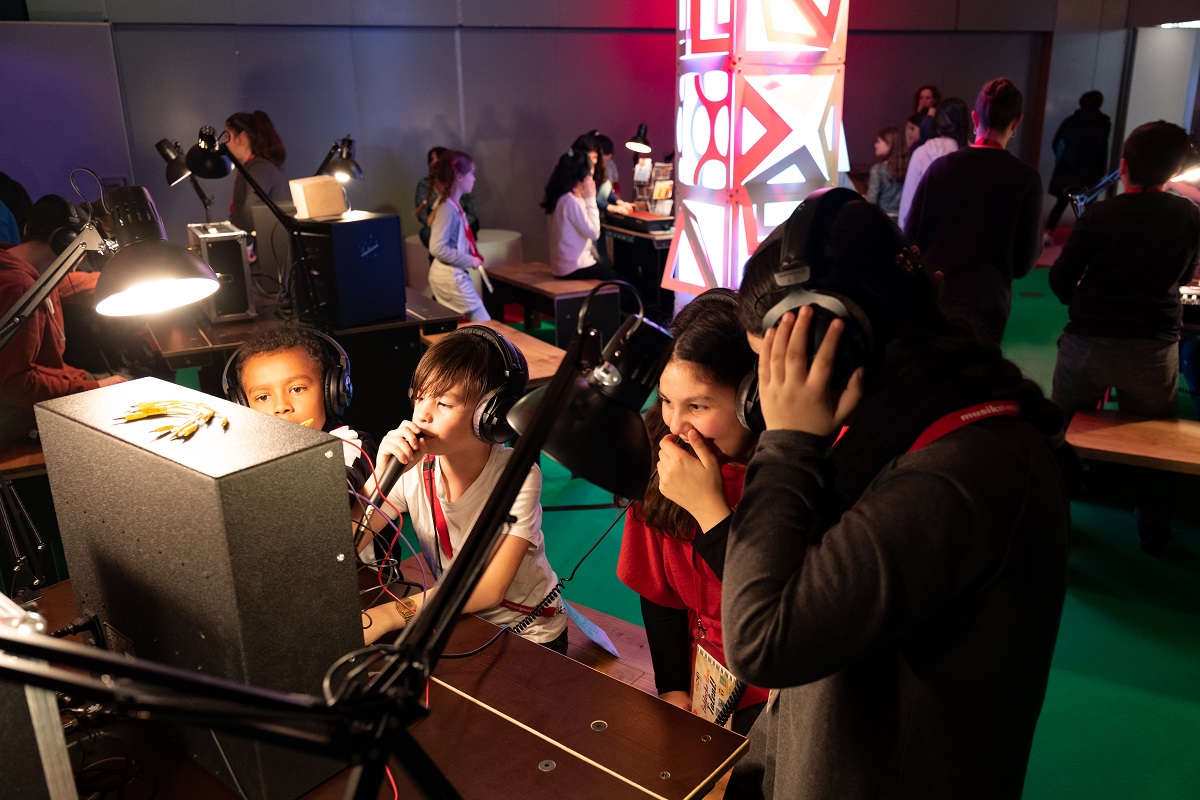 Alex4 takes part in the Discover Music program of the Frankfurt Musikmesse.

The basic idea behind Discover Music is to test musical instruments in a playful way and make your first musical steps.

Discover Music is the further development of the established "Musik4Kidz" project, which has sent more than 140,000 children on a journey of discovery into the world of sounds and tones in recent years. Discover Music not only offers the youngest visitors the opportunity to make their first musical steps, but also provides an attractive platform for all visitor groups. All interested visitors to the Musikmesse can use the Discover Music area to try out instruments to their heart's content and broaden their musical horizons.

Alex4 has set up the "Modular Lounge" with various modular systems for this purpose. Tom Koerting and Sacha Ketterlin look after the young and old at their first contact with electronic sound generators.

Come and see us in the Congress Center, Level 2, Hall Harmonie, Room 10, where many of our brands will be represented and available for experimentation in various systems.