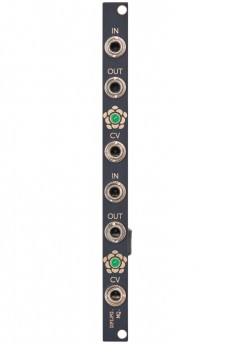 The Meng Qi DPLPG is a Dual Passive 1-pole vactrol based Low Pass Gate/VCA in modest 2 HP. No power is required as the design is completely passive.
Handpicked components ensure that the modules will be musical.
Feed it a trigger and enjoy the natural smooth decay of a vactrol.
---
Power consumption: 0mA
Depth: 23mm
HP : 2
---
---
€
69
Video