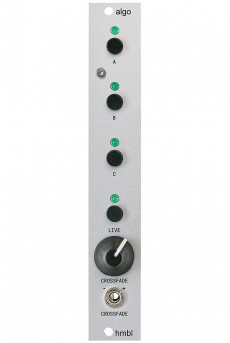 Expander for Quad Operator's algorithm functionality
The Algo expander for the Quad Operator provides:
Saving and loading of modulation send knob positions for FM algorithm design reuse

Crossfade between pairs of saved algorithms, or a saved algorithm and the live knob positions
Depth: 25mm
HP : 4
---
.
---
.
---
.
€
99