U.D.O. Super 6 - soon at Superbooth and Alex4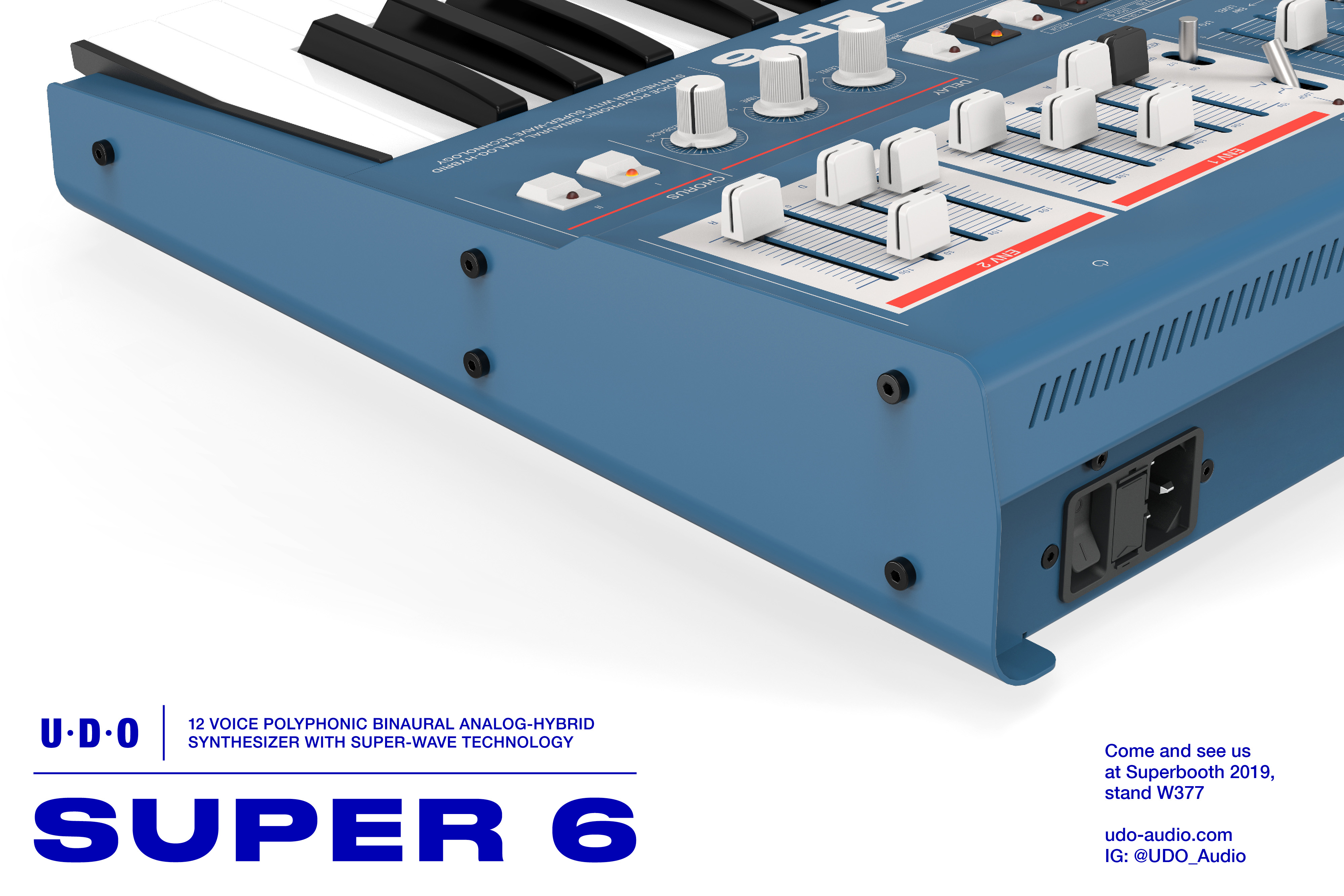 Please check out booth W377 at Superbooth for the new UDO Super 6 - 12 voice polyphonic Binaural Analog-Hybrid Synthesizer.
Created by founder and designer George Hearn, U.D.O. will showacse their first product.
We are happy to welcome them to our distribution! More info soon.