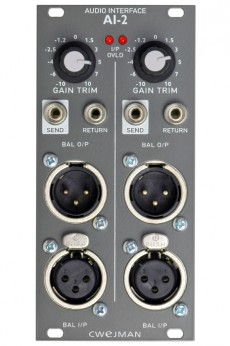 The Audio Interface AI-2 is a very helpful tool for converting unbalanced audio signals into balanced and vice versa.
That is indispensable for making professional recordings in studio quality or for processing audio signals interference free in the studio or on stage. Each of both channels can be adjusted in volume within a range of -10dB to +10dB.
Generally all Cwejman products are screened from interferences.
---
Power consumption: 20mA at +12 V and 20mA at -12 V
HP : 12
---
---
€
345