Haken Audio & La Voix du Luthier – Onde // Workshop at SchneidersLaden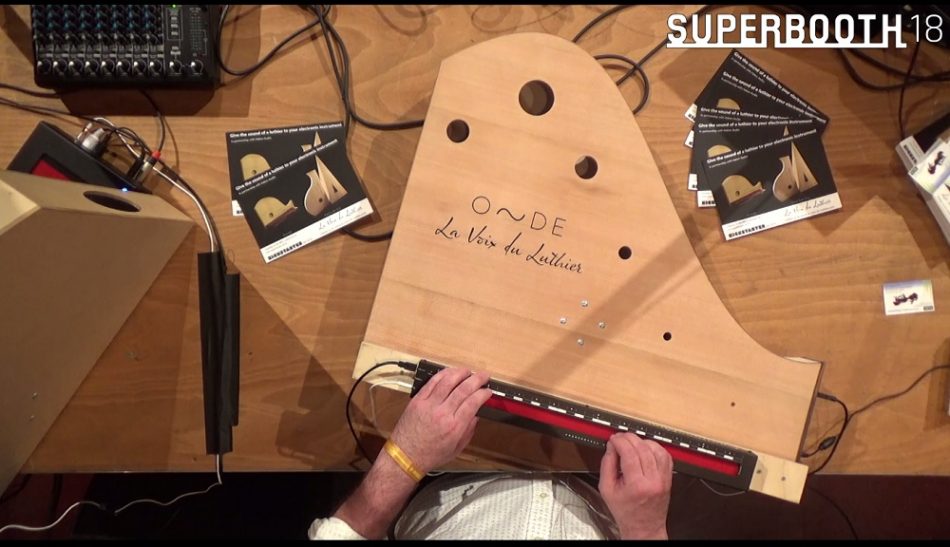 Learn about the history and development of one of the most expressive and versatile electronic music instruments around! The Haken Continuum Fingerboard has been around for several years and is still being developed further and further. The heart of this unique instrument is a digital EaganMatrix – based on the principles of the patch-matrix of synthesizers like Arp 2500 and EMS Synthi 100. And it gets its expressiveness from the incomparable surface that acts as the user interface and offers realtime continuous control in three dimensions for every finger that is placed on the playing surface! As well as presenting the Continuum there will be a very rare chance to hear the La Voix du Luthier Onde! With this exceptional approach to the construction of a speaker, the sound directly comes from the vibrations of the 2 soundboards. There is no traditional speaker cone inside, only acoustic exciters transmitting the vibration into the wood. It is the same principle as for a guitar: the strings themselves make very little sound, but they are transmitting their vibrations to the soundboard through the bridge, and what you hear is the sonic amplification via the soundboard. In case of the Onde the exciter is acting as the bridge and transmits the electric "vibrations" to the wood. The Onde gives you a very dispersive and immersive sound and the chance to experience electronic sound sources in a totally new way. This incredible sound can hardly be recorded – so make sure to come to the workshop to get an accurate impression of the Onde!
No registration needed, the event is free.
THURSDAY – March 14th – 7.30pm @SchneidersLaden
Check out the SUPERBOOTH18 video release to get a better idea of what to expect: