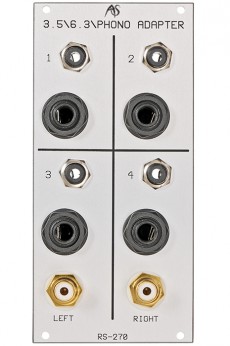 This passive module is a handy converter between different connector formats: 6.35mm jack (1/4"), 3.5mm jack (1/8"), and phono (alias`RCA` or `cinch`) at channels 3 and 4.
All modules by Analogue Systems come ready to use with five years warranty mounted in the by the customer preferred rack or cabinet.
For a timely delivery please confirm your choice and configuration as customer or specialised dealer via email here: www.analoguesystems.de
HP : 12
---
.
---
.
---
.
€
89